Live Web Camera on Mount Arunachala
Tiruvannamalai, South India

Arunachala Thou dost root out the ego of those who meditate on thee in the heart, Oh Arunachala!
The Marital Garland of Letters - verse 1 - by Bhagavan Sri Ramana Maharshi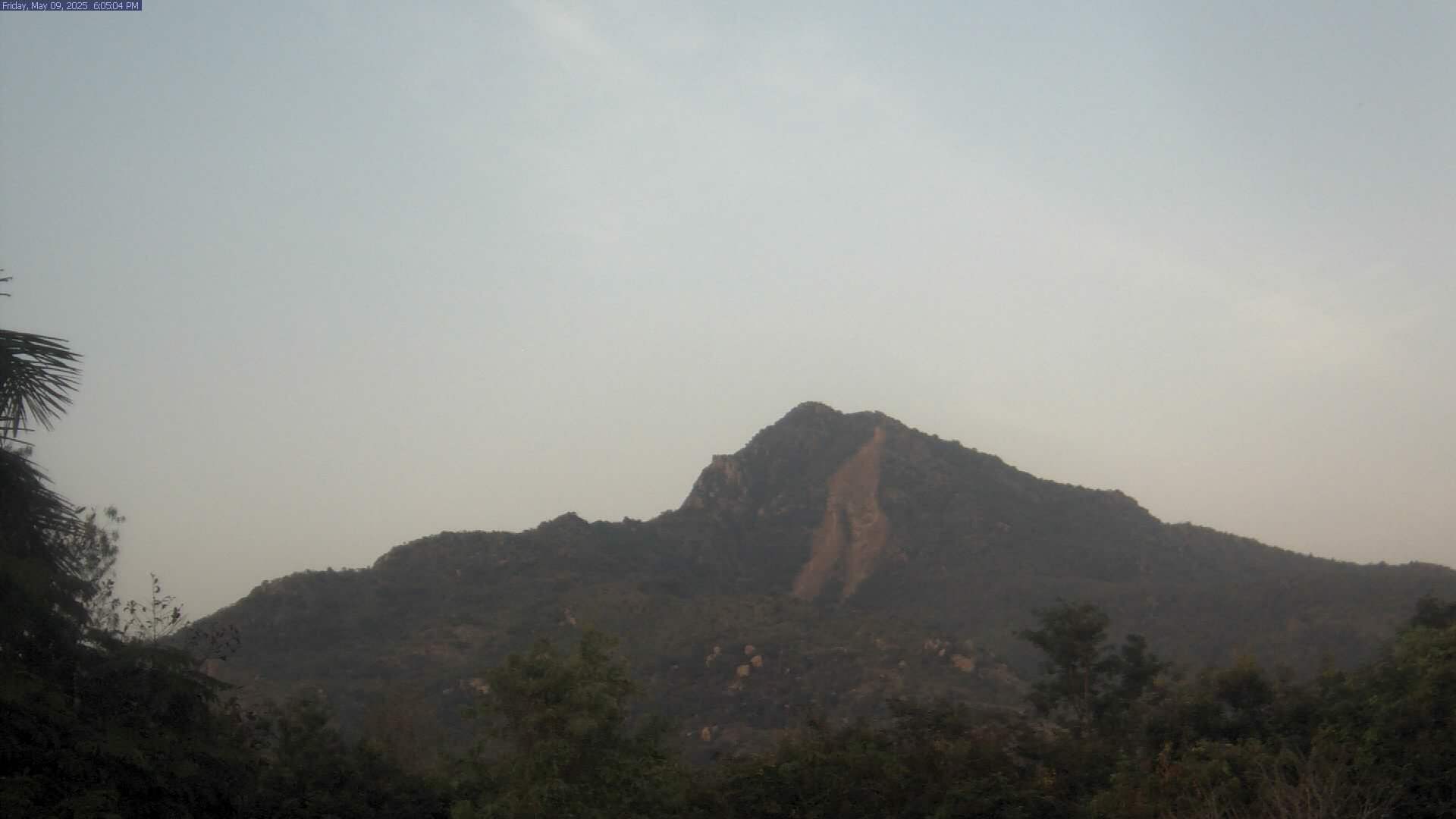 Lord Siva said: "What cannot be acquired without great pains – the true import of Vedanta (Self-Realization) – can be attained by anyone who looks at this hill from where it is visible or even mentally thinks of it from afar."

Arunachala Mahatmyam (Skanda Purana)
---
---
Click on the player below to
listen to the Tamil Parayana
from - Sri Ramanasramam
Messages from Arunachala-live
Namaste, We wish all devotes well in this difficult time of the Covid-19 virus. We pray that Arunachala will keep us safe and soon we can all return to our normal lives. May this time be put to good use…
Om Namo Shivaya

---

Daily quote from the 108 verses on Arunachala by
Bhagavan Sri Ramana Maharshi
I had but thought of Thee as Aruna, and lo! I was caught in the trap of Thy Grace! Can the net of Thy Grace ever fail, O Arunachala?
---
Daily Archives
---
Images of Arunachala